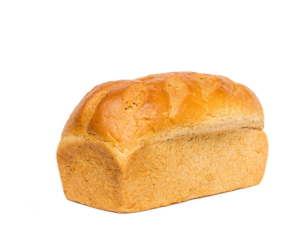 Well, I decided to treat us to some half white/half wheat bread today.  This is a rare treat for us; we usually make only whole wheat.  But my friend Erma gave me a cookbook from her Mennonite family, and I wanted to try this recipe, originally submitted by Mrs. Ivan Yoder (Esther):
Honey Bread
3 T. yeast
1 c. warm water
1 T. sugar
2 c. hot water
1/2 c. honey
1/2 c. brown sugar
4 tsp. salt
4 T. shortening
2 1/2 c. cool water
5 c. whole wheat flour
10 c. white flour
Dissolve yeast in warm water with 1 T. sugar.  Use hot water to dissolve honey, brown sugar, salt and shortening.  Then add cool water.  Add yeast water.  Add whole wheat flour and 2 cups white flour; beat thoroughly with beater or mixer for 10 minutes.  Add rest of flour; knead well.  Let rise until double in bulk; knead again.  Let rise again.  Shape into loaves; put in bread pans and let rise.  Bake at 325 for approximately 30 minutes.  After bread has been baked, remove from pans.  Yield 9 (1-pound) loaves.
—–
I didn't follow the recipe exactly.  I used butter rather than shortening.  I forgot to add the salt until I'd already started kneading it!  Oops!  Then, I didn't mix it quite like the recipe said, because it looked like a lot of extra steps to me.  Also, I only let it rise once before shaping it.  Finally, I made 4 larger loaves.  Yummy bread, though!