This post needs a subtitle, so we'll call it "How to Teach Our Children about Idolatry."
If you've been reading my posts this last year, you'll know that I've been spending a bit of time in the book of Deuteronomy. Do you ever get the feeling that something you're learning is going to be life-altering, dramatically changing you to the core? That's how I've felt as I've studied Deuteronomy.
In the meantime, I've been working on world history curriculum that is based on the Bible. I wanted to write a curriculum mostly for my own children, because I've been feeling great conviction that in the few short years we have our children at home, we need to spend as much time as possible in our Bibles, spending the majority of our time studying the histories of cultures and peoples that were most prominent in God's plan for the redemption of mankind.
The kids and I were struck by how much Babylon has influenced our world, both throughout time and even today. The Bible says that there are only two world religions: God's and Satan's (Psalm 2:1-2, Ephesians 6:12).
As this Christmas season has approached, my husband and I "happened" to spend some time one Sabbath studying what the Bible says about being holy. As I've written before, most of us Christians believe that holy means to be "physically pure, morally blameless or religious, ceremonially, consecrated" (Strong's Exhaustive Concordance). This is certainly an aspect of holiness, but my husband and I have learned by simply reading all the Bible verses about holiness that this word might be better translated as "different" or "set apart for a specific purpose." We believers are to be "different," "set apart" from the world's way of living in our actions and thoughts.
"…As the One who called you is set-apart, so you also should become set-apart in all behavior, because it has been written, 'Be set-apart, for I am set-apart'" (1 Peter 1:15-16 [The Scriptures], quoting Leviticus 11:44-45).
So what does this look like? What does it mean to be set apart from Babylon, the world's system of religion and thought?
"I will punish Bel in Babylon and make him spew out what he has swallowed. The nations will no longer stream to him. And the wall of Babylon will fall. Come out of her, my people! Run for your lives! Run from the fierce anger of the LORD" (Jeremiah 51:45).

"Fallen! Fallen is Babylon the Great!
   She has become a home for demons
and a haunt for every evil[a] spirit,
   a haunt for every unclean and detestable bird.
For all the nations have drunk
   the maddening wine of her adulteries.
The kings of the earth committed adultery with her,
   and the merchants of the earth grew rich from her excessive luxuries."

Then I heard another voice from heaven say:

   "Come out of her, my people,
   so that you will not share in her sins,
   so that you will not receive any of her plagues" (Revelation 18:2-4).
The book of Deuteronomy clearly lists the ways that the people of God (of which I am included) can leave the idolatry of Babylon and be "a chosen people, a royal priesthood, a [set-apart] nation, a people belonging to God" (1 Peter 2:9).
My husband and I have seen that God warned His people in Deuteronomy that they would be tempted to forsake Him and follow the gods of the people around them. Moses repeatedly warned them not to add to or subtract from any of God's commands (Deuteronomy 4:2, Deuteronomy 12:32) or to turn from it to the right or the left (Deuteronomy 5:32).
This warning was spoken to people "who held fast" to YHWH (Deuteronomy 4:4). My heart's desire is to "hold fast" to God, to follow Him with all my heart and all my soul (Deuteronomy 4:29). So it rather surprises me that Moses would specifically warn those who "held fast," so that they wouldn't turn from the commands of YHWH to serve false idols.
I would certainly NOT serve or worship idols! I don't see why I have to "watch myself carefully" so that I don't become corrupted by false gods. Nor have I ever felt a temptation to make images. When I look up into the sky, I haven't felt a temptation to bow down to the stars or worship them (Deuteronomy 4:15-19).
Still, Deuteronomy repeatedly says, "Be careful!"
As we've been studying world history, we have learned, sadly, that many of the ways we worship God in our churches today have been adopted from the customs of the pagan peoples. (For more information, I recommend reading The Two Babylons, written in 1853 by Alexander Hislop. I also recommend Christine Miller's Christmas ConnectionChristmas Connection. A pagan resource online is http://www.mother-god.com/christmas-tree-history.html)
A few weeks ago, our family set up our beautiful Christmas tree and decorated our home for Christmas. Because of our discussion about holiness and our historical studies, we were aware that Christmas had pagan roots. However, our goal was to use the Christmas season to share the gospel message with as many people as possible, and to take what Satan meant for evil and use it for good.
For instance, we had learned that the fir tree and pine cones were a symbol of fertility, and they were used extensively in evil worship of Nimrod, the sun god, and many other false gods that were patterned after Babylonian Nimrod.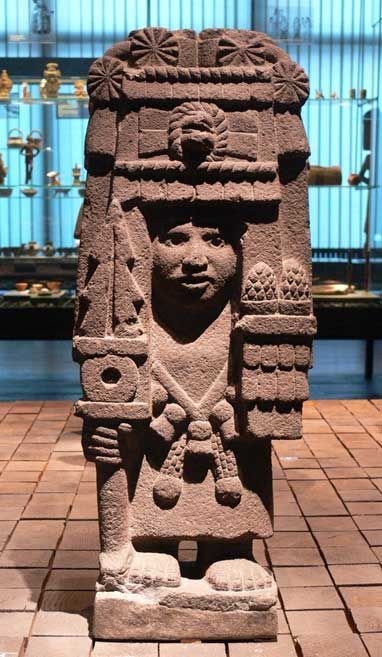 Of course, that was certainly not how we were using the tree in our home! Wasn't it appropriate to take the beautiful things created by God and "set them apart" again for His worship, rather than allowing Satan to "steal" them?
That was our opinion the day we went to hours of work to beautifully decorate our home for Christmas.
Then God showed us more verses, again from the book of Deuteronomy.
"Destroy completely all the places on the high mountains and on the hills and under every spreading tree where the nations you are dispossessing worship their gods. Break down their altars, smash their sacred stones and burn their Asherah poles in the fire; cut down the idols of their gods and wipe out their names from those places. You must not worship the LORD your God in their way" (Deuteronomy 12:2-4).
This verse really struck us! God clearly said not to worship Him in the way of the idolatrous nations. Moses had already told God's people that all the other nations under heaven would worship images like created things, bowing down to the sun, moon, and stars (Deuteronomy 4:15-19). All the other nations would worship images! All! Remember, there are only two religions: Satan's (from Babylon) and the one, true God, YHWH. That's it. No other choices!
But Moses continued, "But as for you, YHWH took you and brought you out… to be the people of his inheritance" (Deuteronomy 4:20). Because of this, His people were to
Destroy them completely.
Break down their altars.
Smash their sacred stones.
Cut down their Asherah poles.
Burn their idols in the fire.
"…for you are a people holy [set apart] to YHWH your God. YHWH your God has chosen you out of all the peoples on the face of the earth to be his people, his treasured possession" (Deuteronomy 7:1-6).
Moses continued,
"The images of their gods you are to burn in the fire. Do not covet the silver and gold on them, and do not take it for yourselves, or you will be ensnared by it, for it is detestable to the LORD your God. Do not bring a detestable thing into your house or you, like it, will be set apart for destruction. Utterly abhor and detest it, for it is set apart for destruction" (Deuteronomy 7:25-26).
My husband and I read these verses and honestly, we shed some tears. The next morning, we gathered our children for a few hours and taught our children what we had learned (see Deuteronomy 4:9-10). That afternoon, we took down our Christmas tree.
I realize that this post cannot possibly contain enough information to lead you to make the same decision we did. However, I'd like to conclude by showing you what Deuteronomy says about how to teach our children about idolatry (from Deuteronomy 11):
We are to "love YHWH our God and keep his requirements, his decrees, his laws and his commands always." If His commands aren't on our own hearts, our children won't love Him either.
Our children haven't seen the works of God that we have. We must tell them — over and over again. (Leviticus 23 tells us exactly how God commands us to spend our holidays, so that they will be tools for teaching our children. See also Exodus 12:24-27, Luke 22:7-19, and 1 Corinthians 11:24-25.)
We are to be careful! We do this by removing all traces of idolatry from our lives (1 Peter 4:3). As Moses commanded, we remove all detestable things from our homes.
Last, but not least, we fix the words of God in our minds and in the minds of our children. We teach His commands, over and over and over and over.
This is the context of those famous verses that homeschoolers like to claim as their own:
"Fix these words of mine in your hearts and minds; tie them as symbols on your hands and bind them on your foreheads. Teach them to your children, talking about them when you sit at home and when you walk along the road, when you lie down and when you get up. Write them on the doorframes of your houses and on your gates" (Deuteronomy 11:18-21).
I cannot speak for anyone else, but in the Elliott home, we have determined that we will obey, even if it means our beloved Christmas tree came down.
Maybe I've stirred a desire in you to research this more!
"Now fear YHWH and serve him with all faithfulness. Throw away the gods your forefathers worshiped beyond the River and in Egypt, and serve YHWH. But if serving YHWH seems undesirable to you, then choose for yourselves this day whom you will serve, whether the gods your forefathers served beyond the River, or the gods of the Amorites, in whose land you are living. But as for me and my household, we will serve YHWH" (Joshua 24:14-15).


P.S. If you're serious about learning more, carefully click through all the links above, especially the Scripture passages linked.
Here is a video I made recently, to share more of why our family is staying away from Christmas.