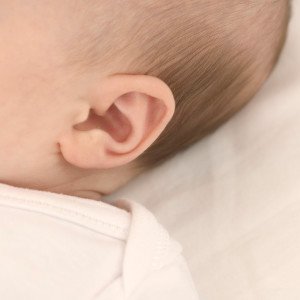 It is very humbling to think about how little I desire God. Throughout most of my life, it seems as if God has been seeking me out, breathing life into me, even when I resisted Him.
So I've been pondering the methods God uses to wake me up. Obviously, the work of the Spirit of God is required, because no person seeks God on his own.
"YHWH looks down from heaven
on all mankind
to see if there are any who understand,
any who seek God.
All have turned away, all have become corrupt;
there is no one who does good,
not even one" (Psalm 14:2-3).
However, it also seems as if God uses consistent methods, certain steps that prepare hearts for the moving of His Spirit.
There was a period in my life, not too many years ago, when I felt like I had "arrived." I was coasting along in my relationship with my heavenly Father. I thought I knew my Bible well, and I felt like a pretty decent person.
Then a crisis came into my life, a question that I didn't know the answer for. I will never forget the night when I decided to open my Bible and search for the answer.
Honestly, I don't always feel like opening my Bible. In fact, it is astonishing to me how strongly I am almost repulsed by that little book beside my bed. I might search on Google for answers for hours. I might ask all my friends for help. I might buy new books or scour the library — but it's really tough to open up my Bible.
It's probably because I know how much I'm going to be convicted by what I read. Other books and other counselors usually make me feel pretty good. The Bible tends to just be honest.
"For the word of God is alive and active. Sharper than any double-edged sword, it penetrates even to dividing soul and spirit, joints and marrow; it judges the thoughts and attitudes of the heart. Nothing in all creation is hidden from God's sight. Everything is uncovered and laid bare before the eyes of him to whom we must give account" (Hebrews 4:12-13).
But on this one night, when I was haunted with a question I couldn't answer, I determined to look it up in my Bible. No, more than just "look it up" in a concordance, I determined to start at the beginning of my Bible and read all the way through to the back cover. I decided to do it very quickly.
Why was I in such a hurry?
I had a sinking feeling that maybe I hadn't been paying very much attention to parts of my Bible. First of all, I couldn't for the life of me even remember what some of those obscure, minor prophets were even about. But I was worried. What if some small sentence had the answer to my question — but I didn't know it because I hadn't ever read it, or maybe I hadn't read it in a very long time (or I had fallen asleep during my formal devotional time)?
I was afraid that I was taking things out of context. In other words, maybe I just taking a phrase or verse out of context, but maybe God hadn't even been talking to me when He said that. I was a little unnerved that I was counting on promises that weren't even promises, at least not to me.
It only took me two months to read all the way through. Yes, you read that correctly! Yes, I had 5 young children at that time. But I was like a thirsty woman. I carried my little Bible around, and I just read it whenever I could.
It was so different that time. It wasn't a duty. I was driven. It wasn't a daily ritual. It was all I thought about.
I see that the prophet Ezekiel saw a vision of something similar.
The hand of YHWH was on me, and he brought me out by the Spirit of YHWH and set me in the middle of a valley; it was full of bones. He led me back and forth among them, and I saw a great many bones on the floor of the valley, bones that were very dry.
That was me in that valley. I was very dry. I had been dead a long time.
He asked me, "Son of man, can these bones live?"

I said, "Sovereign YHWH, you alone know" (Ezekiel 37:1-3).
I'm being very serious! They were having a conversation about me! I know this is true, because Paul writes about it several centuries later:
"As for you, you were dead in your transgressions and sins, in which you used to live when you followed the ways of this world and of the ruler of the kingdom of the air, the spirit who is now at work in those who are disobedient. All of us also lived among them at one time, gratifying the cravings of our flesh and following its desires and thoughts. Like the rest, we were by nature deserving of wrath" (Ephesians 2:1-3).
I didn't feel very wicked, but yet, when I opened my Bible and began to read, the pages fairly screamed at me. It was indeed true. I was a sinner. I "followed the ways of this world," and I simply gratified the cravings of my flesh and followed its desires and thoughts.
Now Ezekiel relates the steps YHWH took to wake me up.
1. He sent a prophet.
"Then he said to me, "Prophesy to these bones…" (Ezekiel 37:4).
In the book of Acts, God sent Philip to the Ethiopian eunuch.
"Then Philip ran up to the chariot and heard the man reading Isaiah the prophet. 'Do you understand what you are reading?' Philip asked.

'How can I,' he said, 'unless someone explains it to me?' So he invited Philip to come up and sit with him" (Acts 8:30-31).
God sent me a woman named Emily. She spent many long hours discussing Scripture with me. She allowed me to ask many questions.
"How, then, can they call on the one they have not believed in? And how can they believe in the one of whom they have not heard? And how can they hear without someone preaching to them?" (Romans 10:14).
And I'm sure it's the same for all people who are "dead in their sins." They need a preacher, a prophet, a messenger. Maybe I can be that prophet for you.
2. He gave me the Word of YHWH.
"Then he said to me, 'Prophesy to these bones and say to them, "Dry bones, hear the word of YHWH! This is what Sovereign YHWH says to these bones"'" (Ezekiel 37:4-5).
The one thing that marks a true prophet of YHWH is that he or she only speaks the words of YHWH. On the other hand, a false prophet will try to reassure you that you really don't need to obey God or obey His commands.
"If a prophet, or one who foretells by dreams, appears among you and announces to you a sign or wonder, and if the sign or wonder spoken of takes place, and the prophet says, 'Let us follow other gods' (gods you have not known) 'and let us worship them,' you must not listen to the words of that prophet or dreamer. YHWH your God is testing you to find out whether you love him with all your heart and with all your soul. It is YHWH your God you must follow, and him you must revere. Keep his commands and obey him; serve him and hold fast to him" (Deuteronomy 13:1-4).
This is a serious thought. In our churches, it is generally assumed that no commands apply except to love the Lord our God with all our heart and to love our neighbor as ourselves. Any specific commands that might tell us exactly how to do that have passed away. The only thing that matters is grace. Rules aren't for today.
"Do not think that I have come to abolish the Law or the Prophets; I have not come to abolish them but to fulfill them. For truly I tell you, until heaven and earth disappear, not the smallest letter, not the least stroke of a pen, will by any means disappear from the Law until everything is accomplished. Therefore anyone who sets aside one of the least of these commands and teaches others accordingly will be called least in the kingdom of heaven, but whoever practices and teaches these commands will be called great in the kingdom of heaven" (Matthew 5:17-19).
And that's the question that haunted me. First, I wanted to know if God had commands that maybe I wasn't obeying. Secondly, I wanted to know if I actually even had to pay attention to those commands. After all, I lived in the age of grace!
"What shall we say, then? Shall we go on sinning so that grace may increase? By no means! We are those who have died to sin; how can we live in it any longer?" (Romans 6:1-2).
Grace doesn't mean that I have a free pass to do my own thing, to "gratify the cravings of my flesh and follow its desires and thoughts" (Ephesians 2:3). Grace means that although I've been doing my own thing my entire life, living my life any way I wanted without even bothering to read the Word to see what commands I should obey, God in His mercy desired to wake me up.
"But because of his great love for us, God, who is rich in mercy, made us alive with Christ even when we were dead in transgressions—it is by grace you have been saved" (Ephesians 2:4-5).
As I read the Word, I began to actually "hear it" for the first time. I had read verses before, but yet I had never seen them. I had heard the words before, but I had never heard them. Commands that used to offend me were now sweet, and I had a desire to obey.
"To whom can I speak and give warning?
    Who will listen to me?
Their ears are closed
    so they cannot hear.
The word of YHWH is offensive to them;
    they find no pleasure in it" (Jeremiah 6:10).

"Son of man, you are living among a rebellious people. They have eyes to see but do not see and ears to hear but do not hear, for they are a rebellious people" (Ezekiel 12:2).

"Then Jesus said, 'Whoever has ears to hear, let them hear'" (Mark 4:9).
For the first time, I had "ears to hear." This could surely only be the work of God!
3. His Spirit made me alive.
I used to think that receiving the Spirit of God was either
Theological — A state of theology that happened when I prayed the "sinner's prayer" and became a "Christian." It wasn't something I could see, hear, or feel, but a doctrinal statement said that it happened, so it must have.
Mystical — A charismatic event (that never happened to me), filled with signs and wonders and based on some verses that seemed a bit out of context.
But Ezekiel seems to make the filling of the Spirit into something a bit more Practical. There are specific evidences that always tell us when someone has received the Spirit of God.
"I will sprinkle clean water on you, and you will be clean; I will cleanse you from all your impurities and from all your idols. I will give you a new heart and put a new spirit in you; I will remove from you your heart of stone and give you a heart of flesh. And I will put my Spirit in you and move you to follow my decrees and be careful to keep my laws" (Ezekiel 36:25-27).
Do you see it?
He cleanses us from idol worship.
He moves us to follow His decrees and keep His laws.
Let's see if this shows up anywhere else in Scripture.
"They will no longer defile themselves with their idols and vile images or with any of their offenses, for I will save them from all their sinful backsliding, and I will cleanse them. They will be my people, and I will be their God… They will follow my laws and be careful to keep my decrees" (Ezekiel 37:23-24).
Okay, on the famous day of Pentecost, when the Spirit of God came like a rushing mighty wind, Peter preached this explanation:
"This is what was spoken by the prophet Joel:
'In the last days, God says,
I will pour out my Spirit on all people'…

Repent and be baptized, every one of you, in the name of Jesus Christ for the forgiveness of your sins. And you will receive the gift of the Holy Spirit" (Acts 2:17, 38).
Repent! Turn from your idolatry!
I didn't even realize that I practiced idolatry, but I did. (You can read more about what I learned here and also on this post.) And as I read through the Bible, it became very, very clear to me.
I remember one evening, when I sat at my piano. Everyone else was gone, and I was alone. I began to play the piano, hymns and worship songs that I had known for a long time. One in particular really spoke to me, and the tears began to flow down my cheeks.
Have you ever had a time when you were confronted with your sin and idolatry? Did you suddenly realize the great mercy and grace given to you? Did the tears flow down your cheeks? Did you repent?
When we don't repent, it is because our hearts reject the Words spoken to us. Before the Apostle Stephen was martyred, he preached an amazing sermon about resisting the Spirit of God.
"But our ancestors refused to obey him. Instead, they rejected him and in their hearts turned back to Egypt. They told Aaron, 'Make us gods who will go before us. As for this fellow Moses who led us out of Egypt—we don't know what has happened to him!' That was the time they made an idol in the form of a calf. They brought sacrifices to it and reveled in what their own hands had made. But God turned away from them and gave them over to the worship of the sun, moon and stars" (Acts 7:39-42).
Do you see it? They refused to obey. They rejected Him and turned to the idolatry of the nations around them. And God turned away… He gave them over… Those are frightful words!
And it becomes for us as it was for those who killed Stephen:
"You stiff-necked people! Your hearts and ears are still uncircumcised. You are just like your ancestors: You always resist the Holy Spirit! Was there ever a prophet your ancestors did not persecute? They even killed those who predicted the coming of the Righteous One. And now you have betrayed and murdered him— you who have received the law that was given through angels but have not obeyed it" (Acts 7:51-53).
May we obey the law that was given! May we repent of our idolatry! May we receive the Spirit!
4. He made me come to life!
"So I prophesied as he commanded me, and breath entered them; they came to life and stood up on their feet—a vast army" (Ezekiel 37:10).
I can honestly say that my life changed. I had a true love — one that filled all my heart, all my soul, and all my mind — for my Heavenly Father. I ached to do what He wanted, to serve and obey Him carefully.
"If you love me, keep my commands. And I will ask the Father, and he will give you another advocate to help you and be with you forever— the Spirit of truth. The world cannot accept him, because it neither sees him nor knows him. But you know him, for he lives with you and will be in you.

Whoever has my commands and keeps them is the one who loves me. The one who loves me will be loved by my Father, and I too will love them and show myself to them…

Anyone who loves me will obey my teaching. My Father will love them, and we will come to them and make our home with them. Anyone who does not love me will not obey my teaching. These words you hear are not my own; they belong to the Father who sent me. All this I have spoken while still with you. But the Advocate, the Holy Spirit, whom the Father will send in my name, will teach you all things and will remind you of everything I have said to you" (John 14:15-17, 21, 23-26).
Furthermore, I started to see that His commands were not burdensome but were specific ways of showing love to my neighbors around me.
"And this is his command: to believe in the name of his Son, Jesus Christ, and to love one another as he commanded us. The one who keeps God's commands lives in him, and he in them. And this is how we know that he lives in us: We know it by the Spirit he gave us" (1 John 3:23-24).
Is the Spirit Waking You?
He never shouts. He speaks with a still, small voice (1 Kings 19:12).
He never speaks anything mystical or new. He only speaks the Words of YHWH (John 16:13).
He never asks you to break a single command of the Father, in the Old Testament or New, or He would be speaking through a false prophet. He remains the same, yesterday, today, and forever (John 14:24-25; John 15:10).
He will ask you to have "ears to hear." Practically speaking, if you're a busy wife or mom, how can you have ears to hear?
When He quietly asks you to open the Word of God and read it, do you resist or do you obey? Don't resist His voice! Open the Word and read. Your heart will deceive you and try to convince you that you shouldn't, but the truth is that the Word will only refresh you and bring you life.
When you read something and your heart is tempted to rebel, saying, "Did God really say?" and "This doesn't apply to me," (Genesis 3:1), repent instead and resolve to obey. You will be cleansed and renewed. You will receive mercy and grace.
"Repent, then, and turn to God, so that your sins may be wiped out, that times of refreshing may come from the Lord" (Acts 3:19).

P.S. Next week I'm planning to start a new series on the book of 1 Peter….