We've been decluttering during July, as we started out with principles of organization, then we decluttered our homes and our home schools. This week, we're going to take a peek at how to organize our personal lives. For me, a planning notebook, combined with my computer, is essential to keeping myself organized. I thought it might be fun to show you what's inside each.
My Journal
I began using a planning notebook many years ago, when I first read Anne Ortlund's book, The Disciplines of the Beautiful Woman. (Wow, still such a good book!) First written in the 1970s, she was one of the first authors to recommend a simple 3-ring binder with filler paper to organize a homemaker's life. Today you can spend oodles of money on designer binders and refill paper, but I still think her inexpensive system is one of the best. I use a leather binder with a snap and pockets for loose change and my pens, but for many years I just had a simple binder.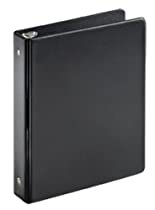 Inside the front cover, you'll find my favorite pen, a small stack of sticky notes, a prayer reminder from church each week, and a dog-eared copy of my daily schedule. My notebook itself is filled with inexpensive filler paper, dividers between sections, and some beautiful planner pages from Grace Works Planners.
The first things in my notebook are "Simplicity Planner" pages from GraceWorks, which I use to write a running to-do list for the week. Immediately behind about 10 of these is a supply of plain filler paper that I use for anything and everything. The first divider in my notebook says "Goals/God." I've got
The second divider says "Kraig" (and he's my sweet husband).
The third divider says "Children," and it also contains some homeschooling plans. (I have a more detailed homeschooling notebook in my school room. We'll peek in there another time.)
The fourth divider says, "Home," and I use it a lot.
The final divider says, "Writing."
Finally, I have plenty of blank filler paper, which helps cushion and protect my notebook pages and gives me lots of room for doodling brilliant ideas.
My Computer
My organizational plan really wouldn't be complete, however, without my computer. Since being diagnosed with Addison's disease in 2006, I've noticed that I've become even more attached to my computer than I ever was. My laptop is my almost constant companion because even when I'm too tired to go up and down stairs or to do active things outside, I can still sit quietly in a chair in my dining room (the center of my home, for sure), working as I'm able online yet still able to interact with my family members. On days when I feel fine, it can go with me to church, on visitation calls, and to coffee shops, where ideas and exchanges still often involve looking things up on the Internet or looking through my notes. Here are the things I can't live without:
Well, I hope you enjoyed this peek into my life. I'd love if you'd share what you do, too. Write up a blog post or Facebook note, then send me a link!

Update 2020: I share updated ideas on how to make a planner during our 2020 Homeschool Family Conference.