Did you hear about the huge boycott of Facebook, Twitter, and Instagram that is starting on November 13 and continuing through December 1? People are so frustrated with the blatant censorship that has increased exponentially in the past two weeks, since the election here in the United States.
We've been praying for a LONG time about how to stop using any app, website, or tracking software owned by these corporations.
But I'll be honest. Fear would set in. Without Facebook, would we stay in business????
And Abba started to convict me. What was the source of our income anyway? Power hungry elites who censor truth — or the King of Kings?
Therefore, we will be leaving Facebook and Twitter. We are moving all fellowship groups off these platforms as well, and we will not be available to answer comments or private messages there.
We would LOVE to continue to minister to you and to refresh you with Truth from Scripture. We want to help you replace lies with truth, rather than destructive false narratives from the corruptocrats in mainstream misleadia. We want to support you, edify you, encourage you, pray for you, and laugh and cry with you.
I encourage you to join us in not using or even downloading these apps during this time — and pray about leaving this "city of Babylon" altogether. Come with us! Make them take notice!
"Let no one deceive you with empty words, for because of these things the wrath of Elohim comes upon the sons of disobedience. Therefore do not become partners with them; for at one time you were darkness, but now you are light in the Master. Walk as children of light (for the fruit of light is found in all that is good and right and true), and try to discern what is pleasing to the Master. Take no part in the unfruitful works of darkness, but instead expose them. For it is shameful even to speak of the things that they do in secret. But when anything is exposed by the light, it becomes visible, for anything that becomes visible is light" (Ephesians 5:6-14).
The Dark Side of Social Media
Earlier this year, I wrote a 4-part blog series called "Three Frogs," and I hope you'll make it a priority to set aside some time to read through it. Part 3 is the most practical, but you'll probably need Parts 1 and 2 to make sense of it.
Up above, I encouraged you to "come out of Babylon" by leaving Facebook and Twitter. I don't mean that Babylon is a physical place that you can actually leave, nor are virtual places like Facebook and Twitter always a part of Babylon or the only places where Babylon exists.
Babylon is a world system, not a location. Revelation 11:8 refers to a great city "which spiritually is called Sodom and Egypt, where also our Master was crucified." It's a parable, intended to cause us to grab our Bibles and a search tool and find all the references to Babylon, Sodom, Egypt, and even rebellious Jerusalem in our Bibles, in order to fully understand what is being referred to.
But please note that it's a worldview that causes sinful action, not a physical place that we need to flee from. When the Bible tells us to come out of Babylon, it doesn't mean we should pack up and be hermits and buy property in the backhills of the wilderness. In fact, when the prophets say we live in a wilderness now, they are talking about the ungodly nations we live in, not a literal wilderness… but I digress.
Revelation 18:2 says, "Babylon the great is fallen, is fallen, and has become a dwelling place of demons, a prison for every foul spirit, and a cage for every unclean and hated bird!" So if you have a chance to read my frog posts, you'll catch the connection. Babylon is the source and home of the frogs.
The word Babylon comes from the tower of Babel. It was called Babel because it was a place of confusion. That's what the Hebrew word Babel means.
I get so frustrated with social media sites that use us as advertising bate, curating our feeds for us by showing us what they think we want to see, rather than allowing us to actually see the things we chose to follow. Biblical teachers post in groups with memberships of over 17,000 — and Facebook lets only 200 people see the post. Meanwhile, my husband tries to buy something for the kitchen on Marketplace — and gets soft porn in his feed instead.
So I am trying to be intentional. I am just as affected by the evil voices of "frogs" as anyone else, so I'm going somewhere that I can curate my own feed and choose what I see and don't see. I also want to go somewhere that my voice can be heard, rather than censored simply because I share too many memes with Bible verses on them.
My choice doesn't have to be yours. Frogs are literally everywhere. However, I hope that my over-the-top reaction will spur you to be extremely intentional. Again, my frog posts have a lot of ideas on how you can do that.
Alternatives to Facebook and Twitter
I mentioned that I don't want to be a part of a social media network that curates my feed for me. I don't like that Facebook's algorithm determines what I can see and when, even though I have requested to follow specific people, pages, and groups. I especially don't love that Facebook actively seeks to influence my thoughts by what it shows me in my feed, even going so far as to claim to know truth and "fact check" important things for me. I'm angered that another friend, a young mom, was kicked off Facebook just yesterday because she posted "too many faith-based posts," and it was considered divisive.
But are other social media networks going to do a better job of putting truth into my feed? Not necessarily. If I move to a platform that lets me "curate" my own feed, taking responsibility for what I see, then the only person I can blame if things go badly there is — me.
I don't want to cut myself off from people I love, or never interact with those who might have a different viewpoint. However, I do want to be intentional about what voices I mindlessly allow to influence me, and I don't want to give up my right to choose. I want to be a light, but I also want to be intentional about where I get my light.
"Your word is a lamp to my feet and a light to my path" (Psalm 119:105).

"For the commandment is a lamp, and the Torah a light" (Proverbs 6:23).

"To the Torah and to the testimony! If they do not speak according to this word, it is because there is no light in them" (Isaiah 8:20).
So no matter what social media I use, or what apps I install on my phone, or what companions I surround myself with, I must be sure I've taken the time daily to read the Word of God.
The Bible comes before social media. As George Mueller said, "No Bible, no breakfast." In fact, as Psalm 1 says, I need to need to meditate on the Torah of YHVH day and night. It must always be before my eyes and in my thoughts.
THIS is what I have to be intentional about! Leaving Facebook might be one way to "clean" my mental house, but what will I fill my house with instead? It would be easy to fill it with different junk instead, amen?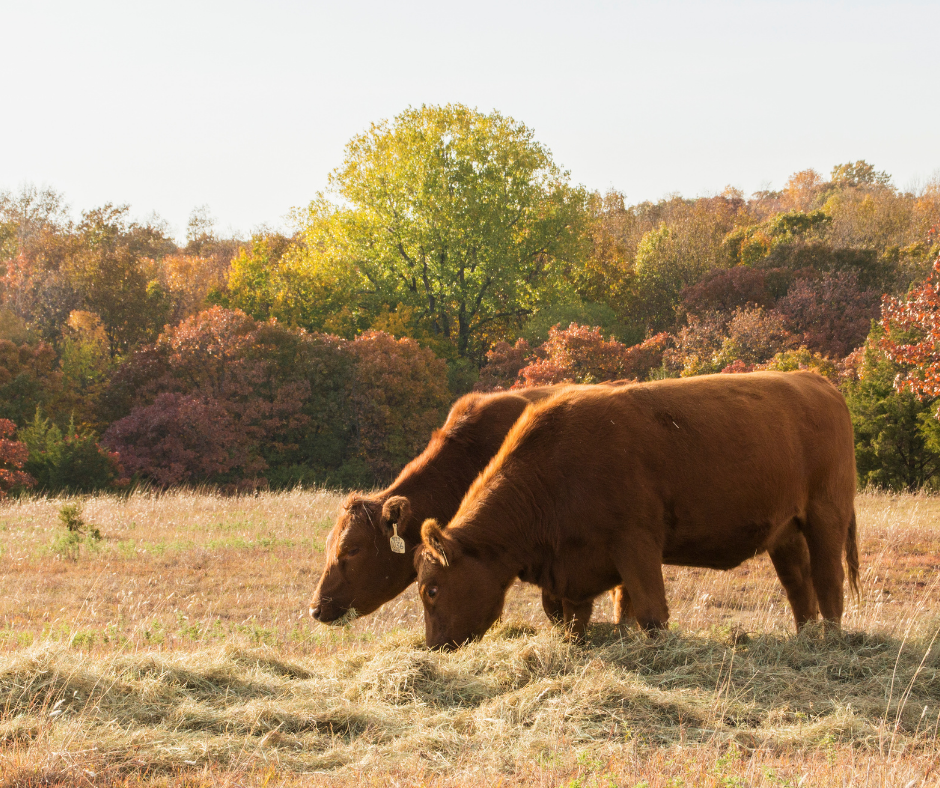 I've used a lot of metaphors already, but let me do one more. I have cows in this picture, because they remind me of two foods I love: milk and steak. LOL!
The Word of God is equated with both milk and meat. In fact, it's also equated with bread and honey. The Word of God is as necessary to my life as food!
Just like with my diet, I have to be intentional and self-controlled about what I eat and when.
There is junk food to be worried about, too.
In Proverbs 1:28-31, YHVH says,
"Then they will call on me, but I will not answer;
They will seek me diligently, but they will not find me.
Because they hated knowledge
And did not choose the fear of YHVH,
They would have none of my counsel
And despised my every rebuke.
Therefore they shall eat the fruit of their own way,
And be filled to the full with their own fancies."
I can be so filled up with "fancies," or empty nothings that are the opposite of the knowledge of YHVH, that I lose my appetite for nutritious food. In fact, as we all know is true about social media, we can get *addicted* to those fancies.
Here is a simple test you can use to know if you're listening to "frogs" (evil, lying, unclean, demonic spirits) or to wisdom, knowledge, and the fear of YHVH…
*** What are you hungry for? What do you crave? ***
Are you hungry for the Word? Are you reading your Bible DAILY? Are you attending a local congregation that teaches the WHOLE Bible, verse by verse, so that you aren't tricked by wolves (Ephesians 4:11-14)? Are you surrounding yourself with friends that will point you to God and confront you if you start to stray off the path?
Or does the Bible sound meh to you? Blah. Boring. A dull ritual. Something to do tomorrow. A drudgery.
Yikes! That means you're filled up on fake food. Quit now! Throw it out! Take whatever drastic steps are necessary, and hurry and get the GOOD food of the Word into you NOW. Break the addiction! Before it's too late and you destroy yourself.
Facebook has decided they are wiser than God and can eliminate Truth and Scripture from your feed and fill you up with "fancies" instead.
For this reason, we have made a personal choice to leave Facebook. We just pray that you will consider your choices and be intentional about them, even if your circumstances cause you to make different choices that we made.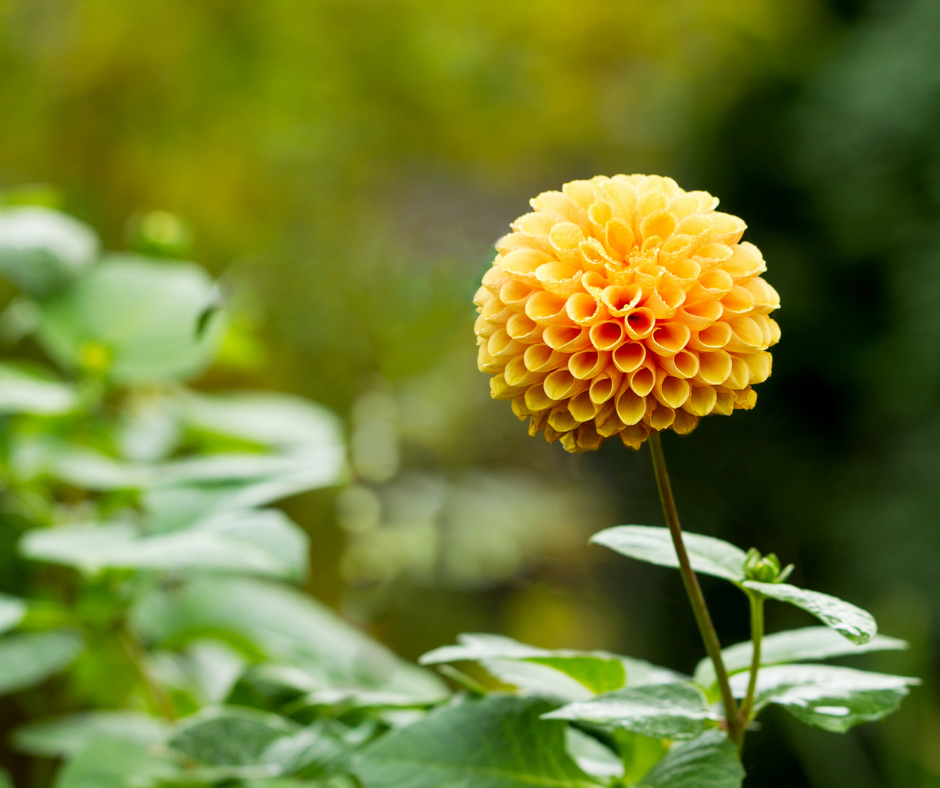 Whatsoever Things Are Lovely
So before I say goodbye to Facebook, I wanted to leave you with some tips on how to fill your mind with lovely things, as well as how to exercise self control, no matter what social media platform you use or how you spend your time otherwise.
The verse that comes to mind is Philippians 4:8,
"Finally, brethren, whatever things are true, whatever things are noble, whatever things are just, whatever things are pure, whatever things are lovely, whatever things are of good report, if there is any virtue and if there is anything praiseworthy—meditate on these things."
This lays out my personal strategy for how I want to use technology tools.
It is lovely to keep in touch with family and friends, so I spent time this week downloading all the pictures, messages, and contact information available to me on my Facebook account. It's easy.
It is lovely and virtuous to encourage others, especially loved ones who struggle learning new social media (like Parler or MeWe. So I downloaded an app called TouchNote to my phone, so that when I take a cute picture of my kids or see an encouraging meme, I can send it to someone on an old-fashioned postcard. This is just one idea, and I'm sure you'll think of other ways to touch the lives of others in a tech-savvy way. You can find more ideas here.
I started a new Community online just for families who love the Bible and Yeshua, and we integrated Zoom into this platform so we can talk face-to-face in a private room. We're talking to developers now about turning the Community into an app after the first of the year, so it will feel a lot like Facebook. We hope you love it! Don't just join. Set up your profile and share your life and make friends!
We have an active page for Homeschooling Torah and Foundations Press friends on MeWe, and you're welcome to add me as a contact. I will be continuing to share personally and from Scripture almost daily.
If you decide to use social media, I recommend sites like Parler or MeWe because your feed will only contain those whom you choose to follow. Use self control and be wise! Don't be afraid to UN-follow! Learn how to use the settings for your account. This takes time, and we're an instant-gratification society. Don't be like that! Educate yourself and have patience with the process and others. Scroll down my MeWe profile, and you'll see a post I made a few days ago with more helpful tips.
As for self control, you'll find that your feed doesn't go on infinitely like it does on Facebook. When you get to the bottom, you'll see things you saw yesterday. That feels boring when you're used to Facebook constantly filling up your feed with ads and content that they have found for you, based on your browsing history and the way they stalk you across the Internet. So when you feel bored, you'll wish you could see more… and you'll feel bummed. Don't! Have self control and put down your phone and go clean your kitchen or read to the kids. 🙂 You might even set a daily time on your calendar to look at social media — and then require yourself to quit and live a real life the rest of the time.
Be self controlled. Fill your eyes with joyful, pure, and lovely things. Show genuine care and love for others — in real life.

Unless otherwise noted, all Scripture in this blog post taken from the New King James Version®. Copyright © 1982 by Thomas Nelson. Used by permission. All rights reserved.