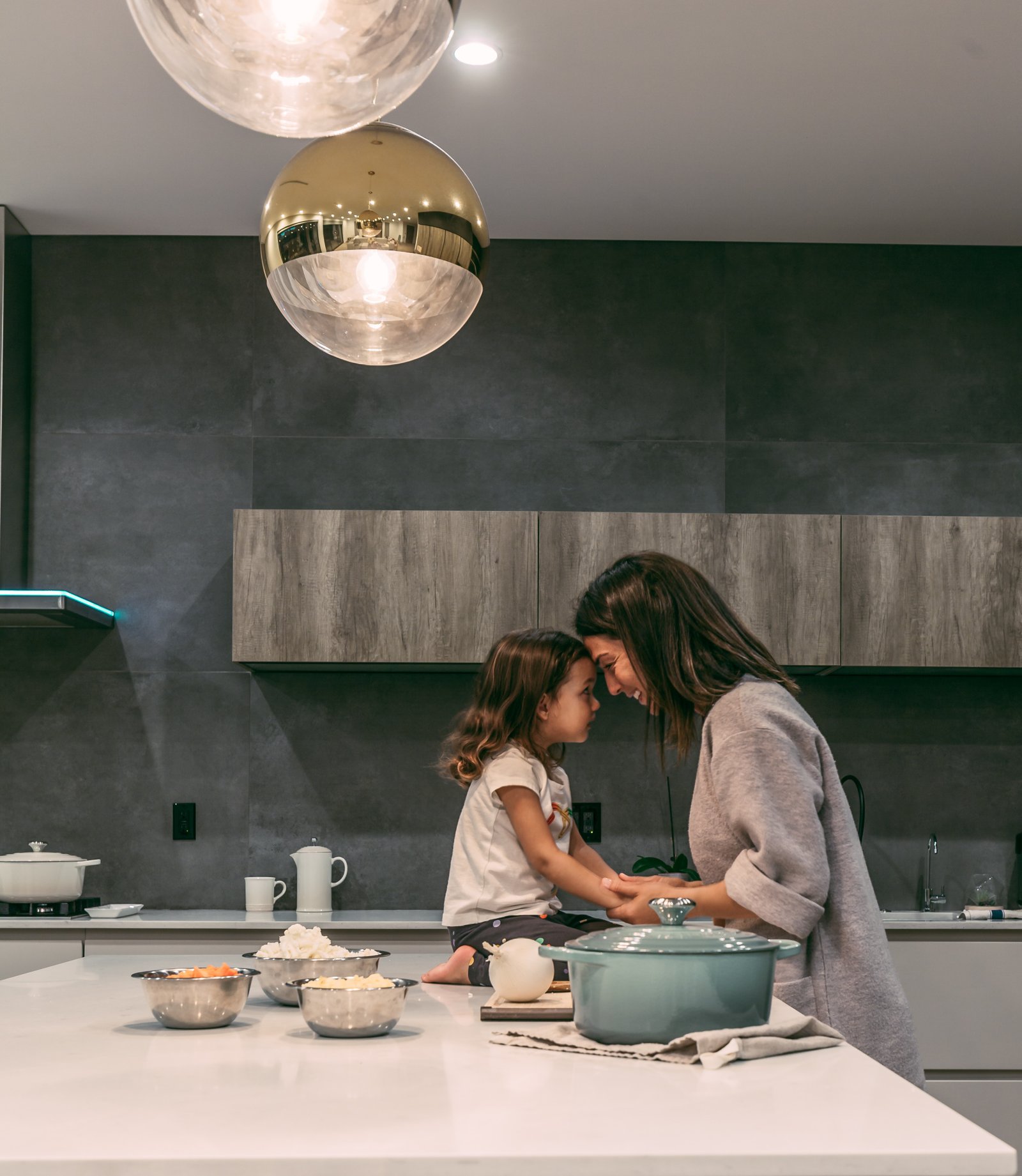 As a wife and mom, you have a unique opportunity to create a loving atmosphere in your home. Here are some tips, one for each of the five senses.
Speak with Love
Several verses in Proverbs will help you set a loving atmosphere with your tongue. (Note: You may want to post these in your home so you can memorize them.)
"A soft answer turneth away wrath: but grievous words stir up anger" (Proverbs 15:1).
"She openeth her mouth with wisdom; and in her tongue is the law of kindness" (Proverbs 31:26).
"The heart of the righteous studieth to answer: but the mouth of the wicked poureth out evil things"(Proverbs 15:28).
"The wise in heart shall be called prudent: and the sweetness of the lips increaseth learning" (Proverbs 16:21).
"The heart of the wise teacheth his mouth, and addeth learning to his lips" (Proverbs 16:23).
"In the multitude of words there wanteth not sin: but he that refraineth his lips is wise" (Proverbs 10:19).
Cook with Love
Preparing nourishing food for your family is a wonderful way to set a loving atmosphere in your home.
"Thou [God] visitest the earth, and waterest it: thou greatly enrichest it with the river of God, which is full of water: thou preparest them corn, when thou hast so provided for it" (Psalm 65:9).
"[God] causeth the grass to grow for the cattle, and herb for the service of man: that he may bring forth food out of the earth; and wine that maketh glad the heart of man, and oil to make his face to shine, and bread which strengtheneth man's heart" (Psalm 104:14-15).
"Nevertheless [God] left not himself without witness, in that he did good, and gave us rain from heaven, and fruitful seasons, filling our hearts with food and gladness" (Acts 14:17).
A Loving Feast for the Eyes
Sometimes we forget how loving it is to declutter our homes, to decorate with a calming and peaceful palette, and to supply beautiful things for our eyes to feast upon. Just as God created a stunning garden in which Adam and Eve could live, we also desire beauty in our surroundings.
"Charge them that are rich in this world, that they be not highminded, nor trust in uncertain riches, but in the living God, who giveth us richly all things to enjoy" (1 Timothy 6:17).
See also the Proverbs 31 woman, and the beautiful woman of Song of Solomon.
Loving Scents
Who knew smelling good could be so wonderful? From perfumes for your body and hair, to fresh-smelling sheets and linens, to a candle burning or essential oils in your home, it's easy to make your house something anyone would want to come home to. If nothing else, stick a loaf of bread in the oven, cook an onion in butter, or pop some popcorn. Look at the family come running!
"While the king sitteth at his table, my spikenard sendeth forth the smell thereof" (Song of Solomon 1:12).
Loving Sounds
Besides pleasant words, music can soothe and comfort, as well as invigorate and excite. Instruct children to think of others with their level of noise, especially if someone in the house is tired. Provide quiet places for escape, reading or prayer. Create outdoor areas for rest and quiet.
"And it came to pass, when the evil spirit from God was upon Saul, that David took an harp, and played with his hand: so Saul was refreshed, and was well, and the evil spirit departed from him" (1 Samuel 16:23).
"Let the word of Christ dwell in you richly in all wisdom; teaching and admonishing one another in psalms and hymns and spiritual songs, singing with grace in your hearts to the Lord" (Colossians 3:16).
"Let the words of my mouth, and the meditation of my heart, be acceptable in thy sight, O LORD, my strength, and my redeemer" (Psalm 19:14).
Recommended Resources: