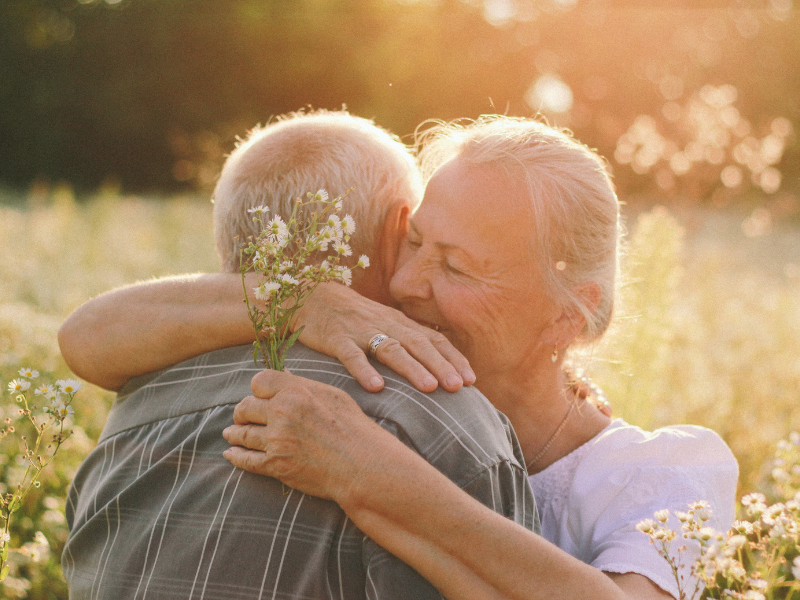 "Strength and honor are her clothing;
She shall rejoice in time to come" (Proverbs 31:25).
Sometimes we look at the life of the Proverbs 31 woman, and we think that her life must have been ideal. Did anything bad ever happen to her?
We know that she must have had some hard times. We all do! None of us can escape through this life without having our share of tears and trials.
But how did she react to both good and bad times?
Strength.
Honor.
Rejoicing.
Nehemiah tells us that "the joy of YHVH is your strength" (Nehemiah 8:10). Paul tells us to "rejoice always" (1 Thessalonians 5:16) and to "rejoice in YHVH always. Again I will say, rejoice!" (Philippians 4:4). Peter tells us to greatly rejoice "in all kinds of trials" (1 Peter 1:6, NIV).
Clearly, the Scriptures teach us that rejoicing gives us the strength to endure, even in hard times.
It sounds nice to be told to rejoice, but HOW do I actually do that?
Paul tells us that rejoicing takes place in our minds. It's all what we think about. When we feel ourselves getting anxious over our trials, we first must take our concerns to God in prayer.
"Be anxious for nothing, but in everything by prayer and supplication, with thanksgiving, let your requests be made known to God" (Philippians 4:6).
God's peace will fill our minds (Philippians 4:7), which is exactly what we're hoping for. But will His peace stay? Only if we train our minds to continue thinking good thoughts.
"Finally, brethren, whatever things are true,
whatever things are noble,
whatever things are just,
whatever things are pure,
whatever things are lovely,
whatever things are of good report,
if there is any virtue and if there is anything praiseworthy—meditate on these things.

The things which you learned and received and heard and saw in me, these do,
and the God of peace will be with you" (Philippians 4:8-9).
A mind that practices rejoicing, day in and day out, by thinking about good things, becomes strong. I'm sure we've all met women who had strong minds because they practiced righteous thinking… and we've probably met weak-minded women as well. As any muscle, our minds must be strengthened by rejoicing, little by little, over time.
Proverbs 11:16 says that "a gracious woman retains honor." Honor comes when we honor God (1 Samuel 2:30) and when we have humility (Proverbs 22:4). Again, these things are all very easy to do when life is easy. Can we honor and fear God with humility when we don't understand why He's allowing bad things to happen?
Are we gracious in the tough times? Do we get grumpy when life is tough? Or do we rejoice, taking captive our thoughts and reacting with strength and honor?
Hugs,


Unless otherwise noted, all Scripture in this blog post taken from the New King James Version®. Copyright © 1982 by Thomas Nelson. Used by permission. All rights reserved.