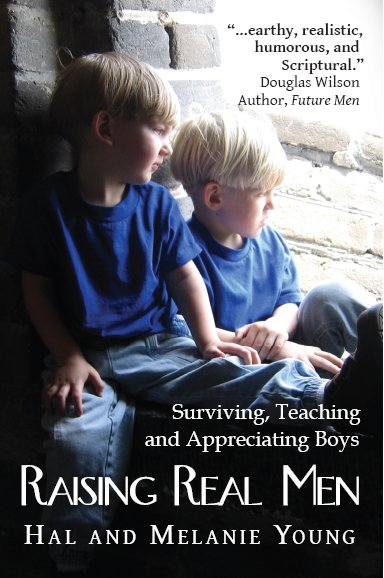 Wow! 96 women competed last week to win the book Raising Real Men, by Hal and Melanie Young. On Thursday morning, my husband and boys had a lot of fun randomly choosing the winners. The three winners are… (drumroll)
Amy, you were the winner of Raising Real Men
Renee and Cara, you have each won a Hero Tales audio CD
I've sent them each an e-mail privately to let them know, and their prizes are in the mail to them.
But I was happy to also receive the following e-mail last week:
Dear Anne,

Thank you for your post!  It was very encouraging — and it looks like you're getting a really good response from your readers.  We really appreciate it.

When you announce the winner of the giveaway, we could give you a coupon for your other readers to get 15% off the book, audiobook, or anything else on the site.  Would you be interested?  If you'd like to do that, just point your readers to the link below and tell them use discount code ANNE.

Again, thanks so much!

In Christ,

Hal and Melanie
Wasn't that nice? They certainly didn't have to do all this, did they? If nothing else, be sure to stop by their website and thank them for their generosity. Like I said last week, I've been nothing but impressed with this family.
Thanks for joining in on my giveaway! I've got another one for you in January…